From the early days we were taught that to eat a lot of sweets is unhealthy. All delicious sweets bring caries or extra weight or other problems.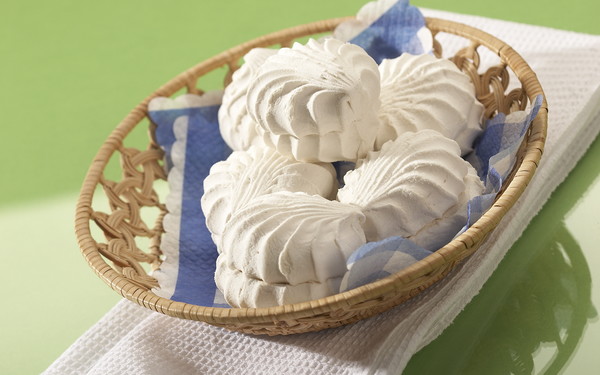 When do you use a lot of sugar you can bring harm to your health. And people of health eating and those who take care of their figures try to avoid sugar. But among great variety of sweet goods there are some that bring joy to your taste and also they are good for your health. This is marsh-mallow.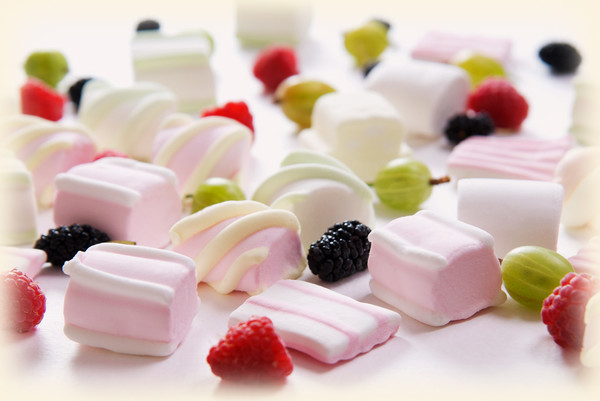 This delicacy is preparing on the basis of fruit and berries puree, white of egg, agarinic syrup and marmalade mass with adding of food acid and food colorants.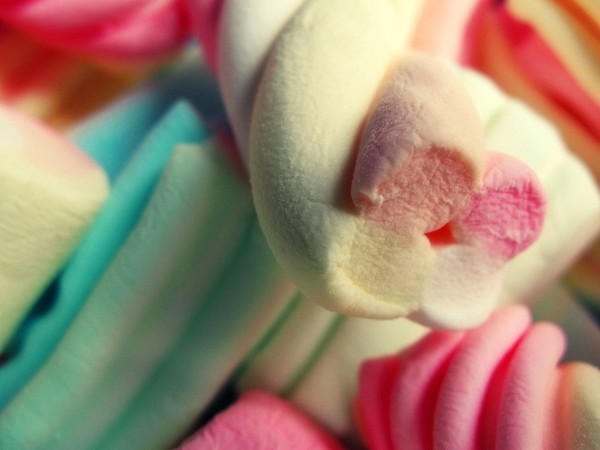 Fresh marsh-mallow has small pores and easily restores its form after pressing on it.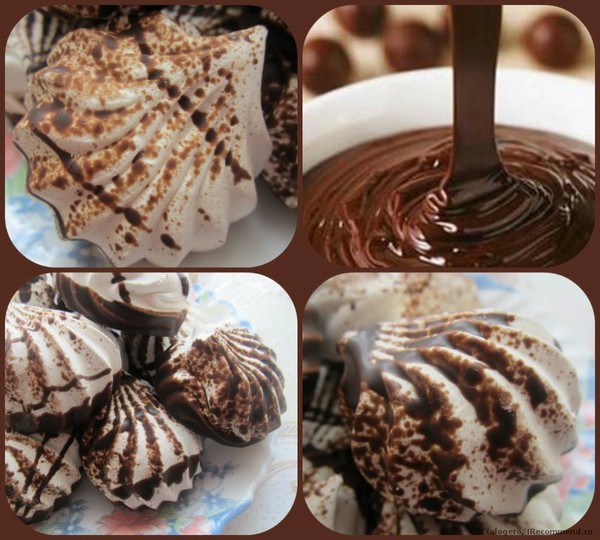 If marsh-mallow covered with chocolate, the chocolate should be shiny and spread evenly. Dull tone of glaze is witnessed that it was prepared from soya chocolate.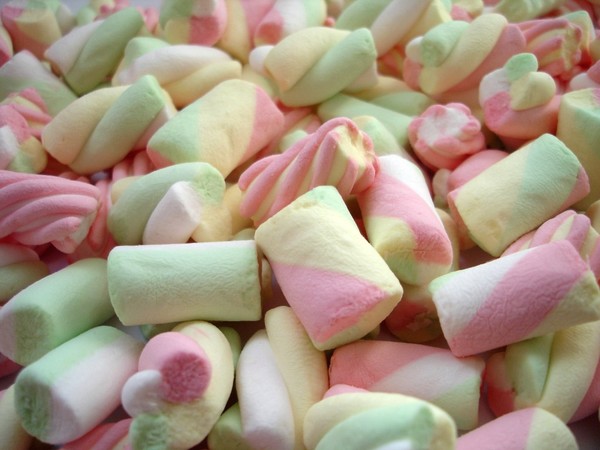 Marsh-mallow has a nice cream tint that is why if it has grayish or too white color you should be on the alert. There is a chance that the product is not fresh or was prepared from dry or frozen white of egg, baking soda, vinegar and gelatin.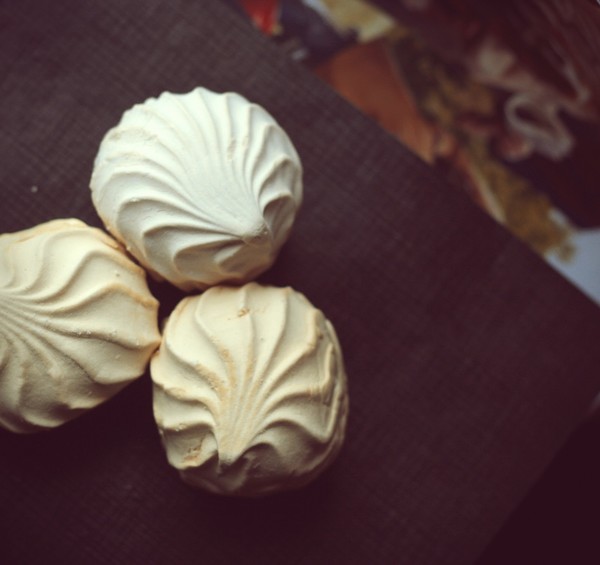 If marsh-mallow was made from not fresh white of egg, then the bacteria of collibacillus can actively spread in it. That is why it's important to pay attention to the appearance and expiry date of marsh-mallow. It belongs to short shelf-life products and in a some days it covers with moldiness.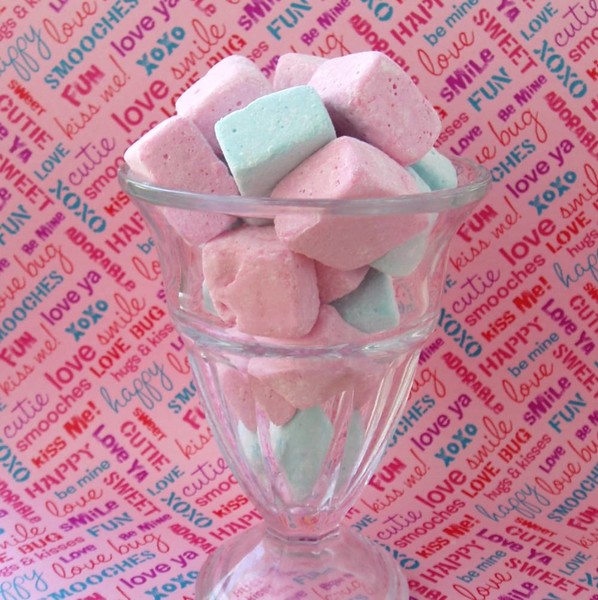 Marsh-mallow is made on the basis of gelatin, furcellaran, agar and pectin.
The preparation of marsh-mallow on the basis of agar consists of several steps: the preparation of agar-sugar-treacle sirup, the preparation of marsh-mallow mass, forming of marsh-mallow mass, structuring of marsh-mallow mass and pre-drying of halves of marsh-mallow, sprinkling halves of marsh-mallow with sugar powder and gluing them together.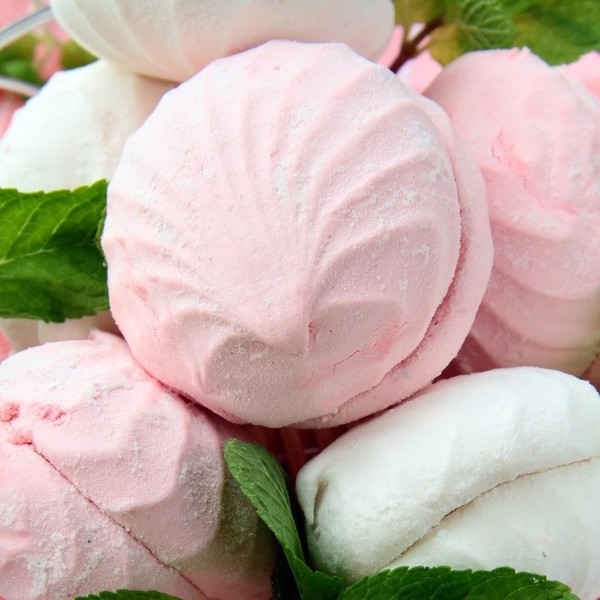 In the result we get a sweet delicacy that is represented today in great assortment. It can be marsh-mallow in a glaze of black or white chocolate, sprinkled with nuts, in coconut flakes or in waffle crumbs, with marmalade, it can be pink and yellow. But it's better to choose classical white marsh-mallow it will have less additives and colorants.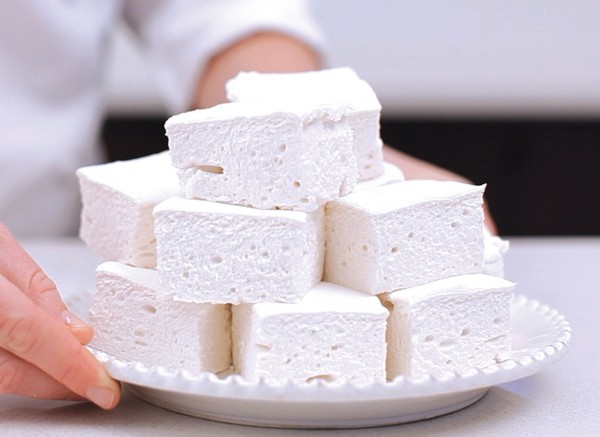 Marsh-mallow is used in many dishes. Many cakes and cupcakes are made from it. You can prepare very tasty cocktail on the basis of marsh-mallow and kefir: add this delicacy into kefir and mix with a blender.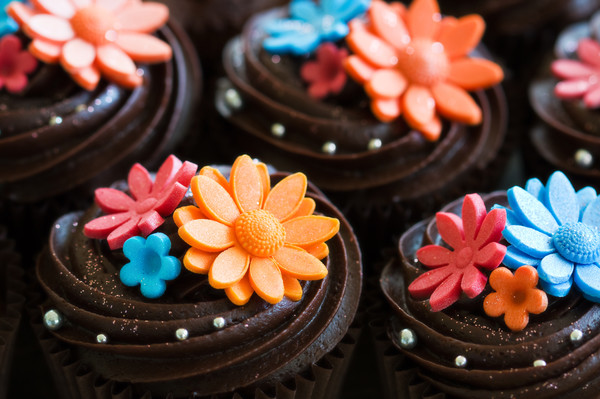 Good appetite!